I rarely use dip when painting figures. I did buy some dark tone at the last convention I attended. I was not sure if I should have bought the medium tone or the dark tone. I did get the dark for reasons unknown. My son took advantage of the Rebel Minis sale (20% off) and bought the Kurgan and Earth Force Marines. He wants to use the dip method to speed up the painting process. Before we dip new figures I thought a test on some extra figures should be done. (Actually he just walked through the door from work with the box of figures he ordered, accompanied by a big grin). Thanks for great service Rebel minis!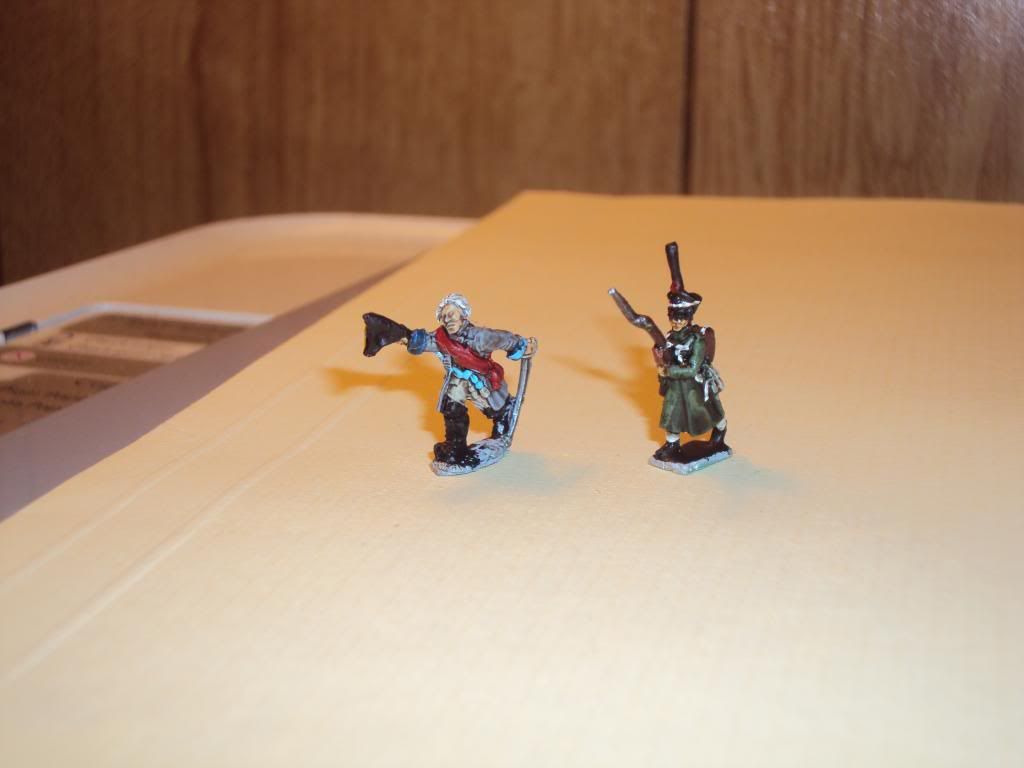 The figures had the dip applied with a Q-tip with the excess removed to avoid the figure becoming too dark. I then applied dull coat from a spray can to knock the shine down. I was afraid the dark tone would be too dark but I like the result.
I was sure I would need to go over the figure again. I did not need to as long as I removed some of the excess dip. I also avoioded using darker colors. The blue on the figure on the left is a very light blue that was darkened by the dip. I painted one of the cuffs a medium blue and the result was a darker blue.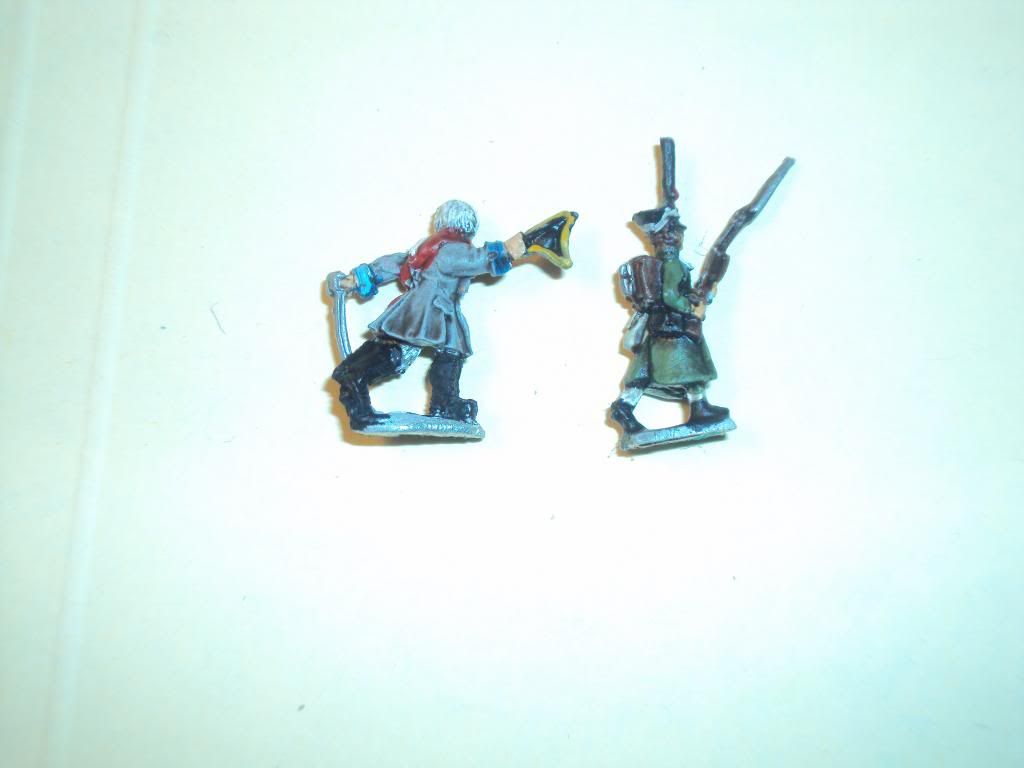 The photo of the Russian grenadier is hard to see. The medium green came out very dark and I should have removed more dip. I purposely left the excess on the figure to see what would happen. Well that's the story on dark tone. Apply with a brush or Q-tip and remove some of the excess; then hit the figure with dull coat. I am thinking of getting some Minwax Polyshade Tudor Black. I think there is a lighter shading effect.